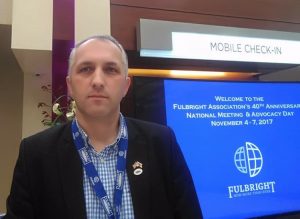 Malkhaz Nakashidze, Director of the summer school – is an Associate Professor at the Department of Law, Batumi Shota Rustaveli State University and director of the summer school. He completed his undergraduate studies at the Batumi Shota Rustaveli State University (1999) and obtained his PhD in Constitutional Law from Ivane Javakhishvili Tbilisi State University (2010). In 2012 Malkhaz Nakashidze visited Dublin City University as a post-doctoral fellow funded by on Open Society Foundations. In 2016 Malkhaz Nakashidze was a prestigious Fulbright Visiting Scholar at Boston College Law School. Dr. Nakashidze has a wide experience of working in a public and private sectors in Georgia. His research is now mainly concerned with semi-presidentialism, presidential power, constitutional amendments in comparative perspective. For more details, see his personal website at http://www.malkhaz-nakashidze.com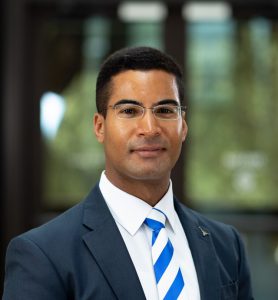 Richard Albert is the William Stamps Farish Professor in Law and Professor of Government at the University of Texas at Austin. He has published over one dozen books, including "Constitutional Amendments: Making, Breaking, and Changing Constitutions" (Oxford University Press 2019). He is also the founding chairperson of the International Forum on the Future of Constitutionalism. He teaches courses in constitutional law, publishes books and essays on making and amending constitutions, and convenes international conferences in public law. His publications have been translated into Chinese, French, Hungarian, Portuguese, Russian and Spanish. Richard Albert has earned law and political science degrees from Yale, Oxford and Harvard, and formerly served as a law clerk to the Chief Justice of Canada.
For more details, please see his website at http://www.richardalbert.com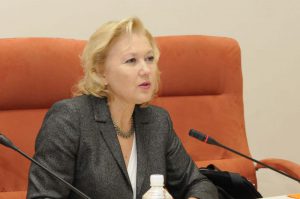 Toma Birmontienė is a professor at the faculty of law, Mykolas Romeris University, Lithuania. She graduation from the Faculty of Law of Vilnius University (in 1979), until 2004 she was a university teacher, senior university teacher, associate professor, professor, Dean of the Faculty of State Administration, and Head of the Constitutional Law Department at Mykolas Romeris University. In 1989, she maintained her doctoral thesis in M. V. Lomonosov Moscow State University. In 1990–1996, she acted as a consultant to the Ministry of Healthcare. In 1995–2004, she was Director of the Lithuanian Centre for Human Rights. In 2004–2005, she was an advisor to the President of the Republic and was the Head of the Legal Department. In 2005–2014, she was a justice of the Constitutional Court.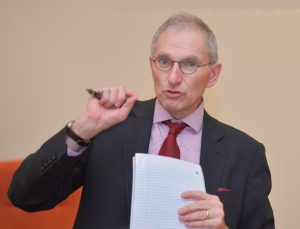 David Schultz is a Hamline University Professor of Political Science who teaches across a wide range of American politics classes including public policy and administration, campaigns and elections, and government ethics. David is also a professor in the Hamline and University of Minnesota Schools of Law where he teaches election law. David is the author of 30 books and 100+ articles on various aspects of American politics, election law, and the media and politics, and he is regularly interviewed and quoted in the local, national, and international media on these subjects by agencies including the New York Times, The Wall Street Journal, The Washington Post, The Economist, and National Public Radio. His most recent books are Presidential Swing States: Why Only Ten Matter(2015), Election Law and Democratic Theory (2014), and American Politics in the Age of Ignorance: Why Lawmakers Choose Belief Over Research (2013). A three-time Fulbright scholar who has taught extensively in Europe, Professor Schultz is the 2013 Leslie A. Whittington national award winner for excellence in public affairs teaching.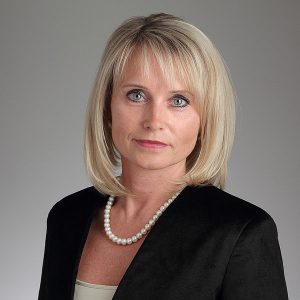 Dr.iur Anita Rodiņa is an associated professor at the Law Faculty of the University of Latvia. At the Law Faculty she teaches Constitutional law, Constitutional Court Procedure Law, is a director of the Bachelor Study programme. In 2019 A.Rodiņa was repeatedly elected and after appointed as a dean of the Law Faculty.A.Rodiņa is an author of several articles published in Latvia and abroad. She has participated in more than 20 scientific international conferences, as well as participation in more than 20 local scientific conferences.Her professional interest is tied with issues of constitutional law, protection of fundamental rights and constitutional review.A.Rodiņa is active in several international platforms, like, European Public Law Organization; she is a founder of public analytical centre "Constitutional Culture", Azerbaijan. On September 23, 2015 A.Rodiņa started to work at the State President's Committee for improving legal environment. She is a member of scientific committees of legal journals abroad ("De Jure" (Hungary), "European Journal of Public Matters" (University of Warmia and Mazury in Olsztyn), and in Latvia ("Law").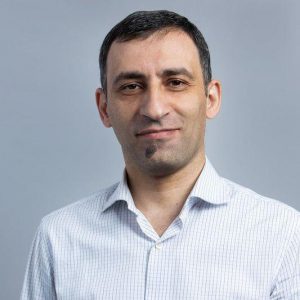 Armen Mazmanyan is the Director of the Apella Institute and of its Center for Constitutional Studies. He has obtained his PhD in Law from the European University Institute in 2009 after a four-year intensive research on constitutional review in post-Soviet countries. He has several articles and chapters on comparative constitutional law and politics published by international journals. Dr. Mazmanyan taught comparative and international law in the American University of Armenia between 2003 and 2012 and held research positions in different universities in Europe and the US, most recently in the Sanford School of Public Policy, Duke University, University of Sydney, Harvard's Davis Center for Russian and Eurasian Studies, and Columbia University Law School. He frequently advises international organizations and NGOs on legal reforms and democratic institutions in countries in transition to democracy. He is currently a member of the International Steering Committee of the European Human Rights Advocacy Centre (EHRAC). Armen Mazmanyan's expertise includes constitutional research, human rights, democratization, elections and electoral integrity, European law and integration, international law.